On March 20th, 2019 at Edmonton City Hall the Al Rashid showcased their recently released book. Earle H. Waugh the author of the Al Rashid Mosque Building Canadian Muslim Communities was present during the event and spoke about the time, effort, knowledge, love, support and strength of a community that went into creating such a wholesome book that was able to encapsulate 80 years of growth. Forty years ago, Earle was a Scholar in Islamic Studies at the University of Alberta; from there his relationship was built with the Al Rashid's Muslims. He described how he was welcomed and created strong bonds that have lasted decades. He was grateful to the Muslims for opening their homes and their hearts to him that allowed him to learn and take the journey with them, where he traces the mosque's role in leadership and education. The Al Rashid was grateful to him for writing a book about them, giving them a platform to tell the story through their lens to be able to show the impact Edmonton's Al Rashid Mosque has played in Islam's Canadian Development.
More than anything this event was one that focused on gratitude from the growth that happened in a vibrant community to fully express a proud Muslim Canadian Identity. Everyone enjoyed themselves; it was an emotional day for some of us, especially those receiving awards. As a symbol of appreciation to the amazing contributors in the community that constantly make an impact for the betterment for the community. Anisa Khatib was a senior woman recognized for her tireless contribution to the Islamic Funeral Society at the Al Rashid for years on end, another recipient was Mohamed Assaf who was described to be a pillar in the community and an outstanding role model and father figure to the community. In Earle's speech he highlighted the women's beautiful contribution and strength in the community. They highlighted people individually and although it is impossible to mention everyone that helped in such an impact, this event really showed how strength lies in the community.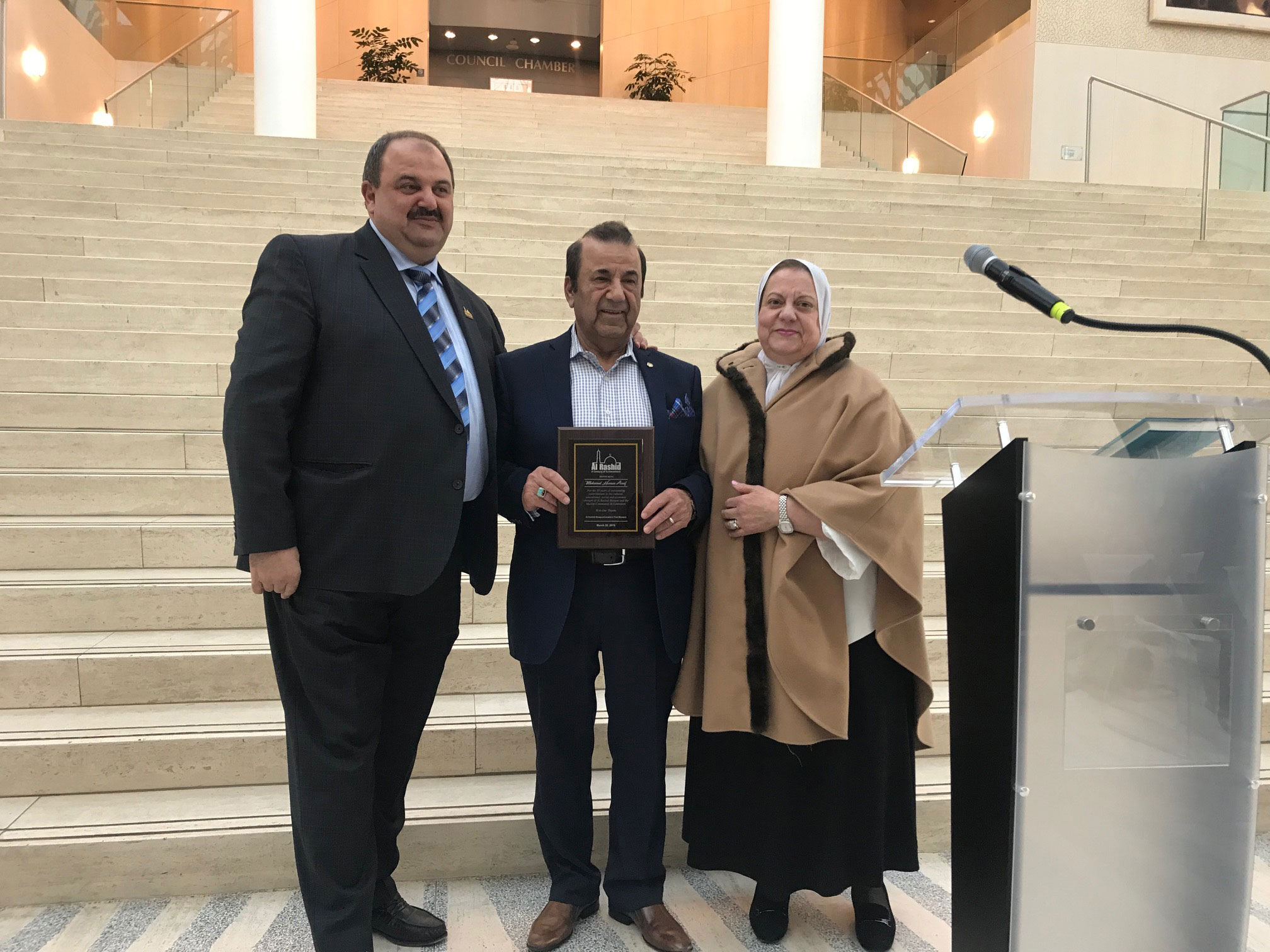 The environment of the event was heartwarming; we heard the different dimensions and multitude of stories of how Al Rashid became what it is today. We were honoured with the support of the Mayor, Don Iverson, as he stepped onto stage to say a few words about the history of the Al Rashid and how the Muslim faith has been embedded in the rich history of Edmonton from the very beginning. Lastly, we also heard heartfelt words from the president of the Al Rashid Board, Khalid Tarabin, who stood proudly as he spoke of the lengths at which success was reached, emphasizing on the impact of the people being the key ingredient to the victory that we see today. Everyone walked away from the event uplifted, inspired and appreciated. With 80 years passed, we are moving forward with intent and strength for the centuries to come.