SPARK
Ready to be a part of something bigger than yourself? SPARK is a monthly donation program with 100% of every dollar going directly toward building your community. You're making a difference, every single month!
80 cents a day provides support to your community.
Empowering Communities, Building Generations
Become a SPARK member and automatically support Al Rashid's work in Edmonton. What's the best part? Every cent goes directly toward growing and empowering your community.
SPARK allows you to contribute to your community's programs, initiatives, and projects. Together we can unlock the potential of Muslims in Edmonton. And it starts with you.
Where are we investing your money?
What do you gain when you give?
IT IS SADAQA
When you donate monthly, you are giving a Sadaqa that is impacting your community.
IT BUILDS A COMMUNITY
Becoming a SPARK allows you to join a dedicated group of supporters who understand the importance of building strong Muslim communities in Edmonton.
IT HELPS US SUSTAIN
Monthly benefactions enable us to invest in specific areas of our work, expand our programs and innovate because we know we have the continued support of the SPARK community.
IT'S EMPOWERING
Your donations will uplift and inspire youth to become future leaders in the Muslim community in Edmonton.
Once a SPARK, You'll Receive:
Welcome package outlining the services and programs discounts offered only to you!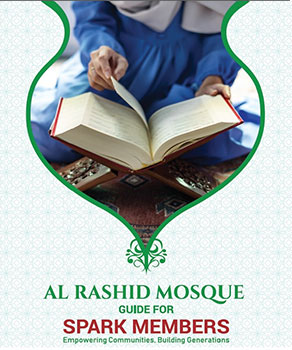 Monthly Email Updates of the impact your contribution is making to the community.
A Surprise end of year event to celebrate our growth and success.
Building a Bright Future Together
Journey with SPARK and help your community flourish and grow. A monthly donation of just $25 will help empower youth, seniors, and everyone in between.