The Islamic Funeral Society
Edmonton Islamic Funeral Society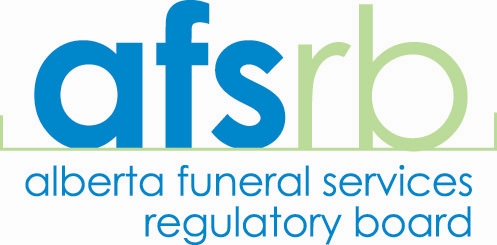 Established in 1992, The Islamic Funeral society (IFS) is a community not for profit – no individual or entity profits from the operation of the society. IFS is comprised of all the Mosques in Edmonton who elect an executive board to determine the direction and monitor the operation of funeral and burial services. IFS delegated the Canadian Islamic Centre (Al Rashid Mosque) to take care of all funeral services.
IFS has and will always endeavour to meet the needs of the families we serve by maintaining the highest ethical standards while being sensitive to the changing needs of our community. We strive to ensure that all families are treated with the utmost fairness, dignity and respect. We are also committed to working within the financial means of all families, and provide support for families that cannot afford funeral services.
Our Mission Statement
Islamic Funeral Society's mission is to provide high-quality funeral and burial services to Muslims in Edmonton and surrounding areas. To offer these services at affordable prices and to adhere to the highest moral and ethical standards and to serve all cultures while staying faithful to Islam teachings.
Funerals in Islam
An Islamic funeral is believed to be a very spiritual occasion. One significant funeral rite in the Islamic faith is that burial takes place as quickly as possible after death. For this reason, there is no embalming or cremation permitted, and there is no autopsy unless required by law. Also, transporting the deceased to another country is rare. Muslims are typically buried in the place where they die.
The funeral is usually held in the Mosque's prayer hall where members of the community gather. The deceased body and all attendees are all turned to face Mecca (Qibla). The funeral prayer is led by the Imam or a family member of the deceased. After prayer, the deceased is taken to the burial site in a silent procession.
After the prayer, the deceased is taken to the cemetery for the burial; family members usually carry the casket. The deceased is placed into the grave lying on their right side facing Mecca (Qibla). All Muslims should be treated equally at the time of their death from preparation of cleansing, shrouding the deceased, to the funeral prayer.
Our 24/7 Line 780-900-6111
Step by Step guide into Islamic Funerals
Funerals in Islam
Islamic Funeral Society
Membership is not available and has been closed since 2014
IFS Member
Non-Member
Burial Plot (Member Discount)
No Charge
$2500
Opening and Closing
$950
$950
Outer Liner Cement Box
$975
$975
Cemetery Development
$500
$500
IFS Admin
(Death Registry, Burial Permit, Transportation & Supplies etc)
$575
$575
Head Stone (Installed) – Standard
$1000
$1000
Funeral Home Charges (Al Rashid Mosque)
$500
$500
TOTAL
$4500
$7000
Location & Contact Info
Contact Information
Phone: 780.900.6111
Address: Islamic Funeral Society at Al Rashid Mosque, 13070 113 ST NW Edmonton, AB.
Email: info@alrashidmosque.ca
Edmonton Muslim Cemetery
Address & Directions
From Al Rashid Mosque, turn left (west) on 132 Avenue.
Once on 132 Avenue, take your first RIGHT (north) at 113 Street.
Proceed on 113 Street (Castle Downs Road) to 97 Street.
Turn LEFT (north) at 97 Street (HWY 28).
Continue to HWY 37 and turn RIGHT (east) on HWY 37.
Turn RIGHT (south) at 34 Street and the cemetery is located on the RIGHT (west) of 34 Street.
To Receive Funeral Notifications
Edmonton Muslim Cemetery is a non-profit cemetery for Sunni Muslims, the ongoing maintenance and care of the cemetery and future development are made possible by the generosity of the community. All donations are eligible for a tax receipt for the full amount of donations received. If you are interested in adding the Edmonton Muslim Cemetery to your charitable giving, we gratefully accept donations using the link below and tax receipts are sent out in January of the following year.