Imam Al Shatibi Quran Institute
The Quran Institution was established in September of 2011. Imam Al Shatibi is currently one of the biggest Educational programs at Al Rashid Mosque. The institution was established is being led by Shaik Ahmad Badawi. Today there are over 600 registered students in part time learning varying between the ages of 7 and 80.
Mission
Imam Al Shatibi Institute mission is to build a community of Muslims who are well diverse in understanding Islam by not only memorizers Qur'ān, but also by learning Hadith, Arabic and training to achieve perfect recitation.
Vision
An institution developed and designed to bring our community and the young Canadian Born Muslims across Edmonton to learn, understand and memorize Quran perfectly.
Payment Options
$25.00 (Please note that if you are enrolled as a monthly giver with Al Rashid Mosque; this fee is waived)
Qaida $15
Arabic Workbook $25
Juzu' Yassin $20
Islamic Book $10
Option 1:
Full payment (Sept– May) $60 X 9 months= $540
Option 2:
Two payments: (if you choose this option you MUST fill out the method of payment for term 2 tuition)
Term 1 (Sept-Dec): $60 X 4 months= $240
Term 2 (Jan– May): $60 X 5 months= $300
Option 3:
Monthly $70 (Paid ONLY with preauthorized monthly withdrawal)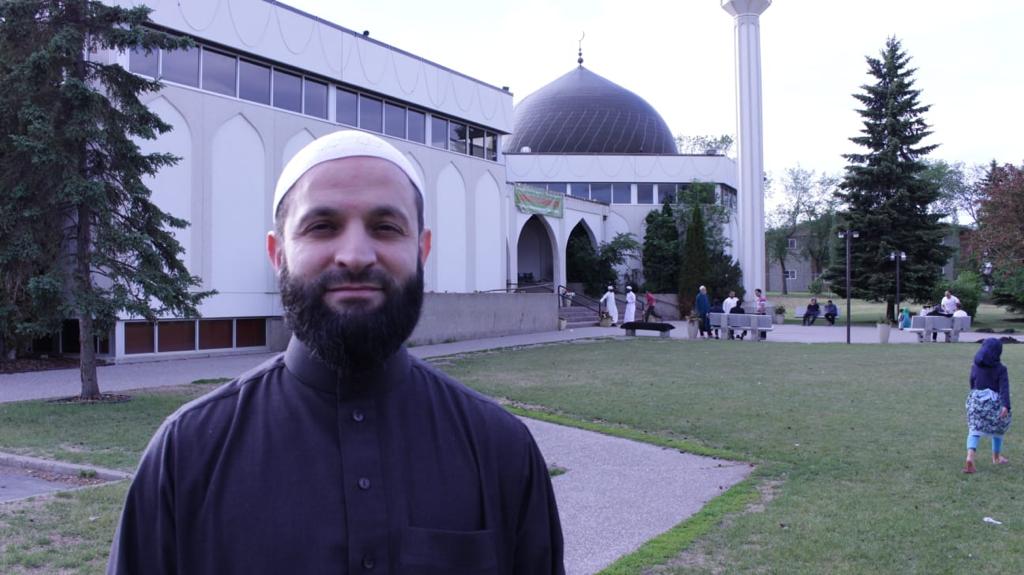 Shaik Ahmad Badawi
Shaik Ahmad Badawi started learning his journey in Islamic studies and memorizing Quran at the age of 10; he was able to full memorize Quran at the age of 12. Shaik Ahmed continuous to purse his studies in Hadith, Tafseer, and Tajweed which enabled him to land the job of the Imam and Quran teacher of Maskid Al Jadid in Hama, Syria at the age of 20. Since then, Shaik Ahmed has devoted his life to teaching Muslims the art of recitation and help them in their journey to memorize the full Quran. He was awarded SANAD award in 2009. Shaik Ahmad found Imam Al Shatibi Institute in 2011 and has been the director of this fast growing Islamic institute since then.
Add Important Dates:
September 14/15, 2019: First Day of School (Sat & Sun)
December  21/22, 2019: Winter Holiday (Sat & Sun)
No Spring Break.
May  30 & 31, 2020 (not confirmed): Celebration Day 
ZAKAT CALCULATOR
Our user friendly calculator can help you
determine and pay your exact amount of Zakat.